Vermont Mutual Insurance Group, at one time affectionately known as "The Old Vermont," is among the oldest mutual insurance companies in the United States. It's beginnings may be traced all the way back to Nov 10, 1827 when it first received its Legislative Charter. It was a little more than two months later, on January 21, 1828, that the Vermont Mutual Fire Insurance Company officially opened its doors to the public.
OUR FOUNDER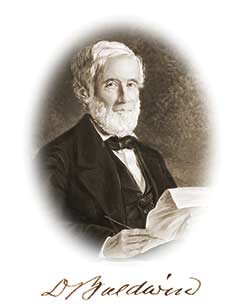 Vermonter Daniel Baldwin, founded the Vermont Mutual Fire Insurance Company as a means to protect his fellow citizens from financial ruin. With fireplaces, candles and oil lamps in nearly every home and business, fire was a prominent danger. And while the idea of a mutual insurance company was not new, there was no such company in the state of Vermont.
Born in Norwich, Vermont in 1792 and orphaned at the age of 2, Daniel Baldwin and his brother, Sylvanus, were brought up by relatives in Berlin, Vermont. The two brothers were generally regarded as both daring and ambitious. And while Sylvanus applied his energy to creating and promoting various engineering projects, brother Daniel turned his to the founding of Vermont Mutual.
Well known in the Montpelier business and civic scene, Daniel bought a small store early in his career and operated it for 34 years. He joined the local fire company, which he helped to reorganize and later headed up as chief engineer.
He also worked actively to promote an adequate water supply for the town—perhaps, in part, to help put out fires more speedily. He served on the directorates of the Bank of Montpelier and the Central Vermont Railroad, and as an organizer and manager of Montpelier Gas & Light.
In 1820, he married Emily Wheelock, granddaughter of the founder of Dartmouth College, and began raising a family. He died in 1881, at the age of 89.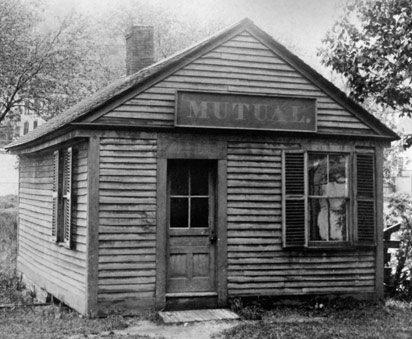 EARLY BEGINNINGS
For the first four years of its existence, the office of Vermont Mutual resided in the small wooden clapboard home of its secretary, Joshua Vail. Reportedly there was no safe for securing money, and for a time, cash was secretly stored in a hole in one the floorboards.
Vermont Mutual's second home was Daniel Baldwin's single-story, "fire-proof" brick home. Years later a second story was added (incidentally, it was within those very walls that the National Life Insurance Company began its business back in 1850.)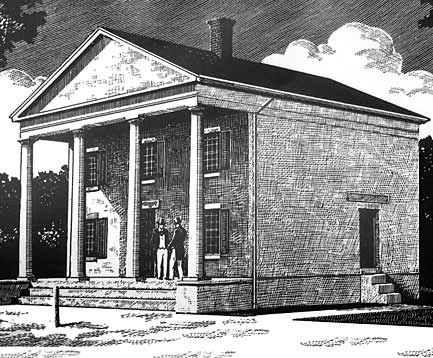 By 1869 the "Old Vermont" had grown to such an extent that a larger building was required. At a cost of $36,280.60, a new building was constructed that remains in Montpelier to this very day.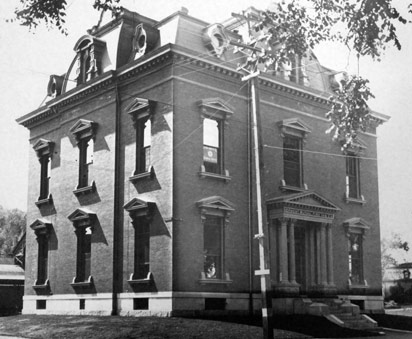 Vermont Mutual's office remained within those walls until 1954, when they moved to their present day office at 89 State Street, on the very same property that the original clapboard structure resided back in 1828.
Built in 1810, the Federal-style building was one of the first houses on State Street in Montpelier. In 1954, a 106 foot, 2-story addition was added to the rear of the building to house ever-expanding staff. In 1986, as Vermont Mutual continued to grow, a 4-story building was added next door. In October of 2011, an expansive 12,000 square foot facility was constructed in Berlin, Vermont, to bring the total square footage of the Vermont Mutual offices to 50,000 square feet. Through these offices, Vermont Mutual is able to effectively and efficiently serve over 300,000 policyholders.
QUICK FACTS
In 1827 Vermont Mutual Fire Insurance Company received its charter and officially opened its doors in 1828.
In 1954 Vermont Mutual purchased the assets of Northern Security Insurance Company, Inc. to make it its subsidiary Company.
In 1967 Vermont Mutual Fire Insurance Company changed its name to Vermont Mutual Insurance Company.
In 1995 Vermont Mutual became affiliated with Granite Mutual Insurance Company of Barre, Vermont.