For Immediate Release
June 17, 2019
Media Contact: Thomas Thamm
802.229.8975
[email protected]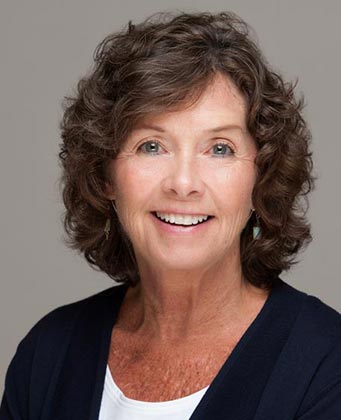 MONTPELIER, Vermont (June 17, 2019)—Vermont Mutual Insurance Group® recently named Mary Kaminsky as the company's Loss Control Manager, replacing retiring Loss Control Manager, Donald Rung.
For the past two decades, Ms. Kaminsky has worked as a Loss Control Consultant for several companies, more recently she spent 4 years as the Loss Control Manager for a New England regional company.
Over the past few years she played a key role in leading a Loss Control process improvement program for a national carrier. Kaminsky has been with Vermont Mutual now for several months, working closely with Mr. Rung in order to make the transition process as seamless as possible for their customers, agents and fellow employees.
Vermont Mutual's Executive Vice President and COO, Mark McDonnell, stated "This is a bittersweet moment for Vermont Mutual as we welcome a new Loss Control Manager of Mary's caliber, but at the same time have to say goodbye to Don, a key member of our team who has contributed immeasurably to our success. Don will be greatly missed by all of us who have had the privilege of working with him, both as a top-notch insurance professional and a friend."
Mr. Rung remarked "Working for Vermont Mutual has been such an incredible experience for me and my time here has been among the best years of my professional career. I am truly grateful to the company for its leadership and its values."
Regarding his successor, Mary Kaminsky, Rung continued "As a company, Vermont Mutual is very fortunate to have been able to attract and secure someone with Mary's skill set and attitude. While she possesses technical loss control expertise that is admirable in its breadth and depth, she also brings communication competencies and interpersonal skills of a caliber that are rarely found in combination with her technical skills.."
Ms. Kaminsky will be based in Whitefield, ME and Montpelier, VT.
_________________
Vermont Mutual Insurance Group® is a trade name of Vermont Mutual Insurance Company, Northern Security Insurance Company, Inc. and Granite Mutual Insurance Company. Chartered in 1828, Vermont Mutual is one of the ten oldest mutual property/casualty insurers in the United States and provides coverage throughout New England and upstate New York. Through more than 400 independent agencies, the Group insures over 300,000 policyholders with a direct written premium of more than $475,000,000. The group is rated "A+ Superior" by A. M. Best and a Ward's Top 50 performing property/casualty insurer in the U.S. for the past ten consecutive years.
###